April - Events for the best years of life
Acrylic Easter Painting, Fishing, Yoga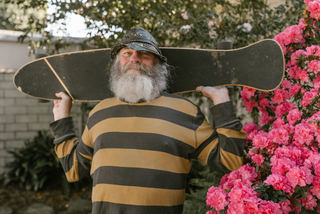 Some people are just happy by nature, usually they infect everyone else with it. With the experienced so far, it was exactly the same. Our providers prepare for the full of enthusiasm, arrive at the meeting point in a good mood and happy. Are happy about their full list of participants, because they know, now there is a nice moment for all who are there. Initially rather reserved, sometimes skeptical looking people quickly feel in the middle of the experience. Are infected by the happiness of our provider. It doesn't take much.
Today we have put together a few nice ideas for April for everyone over 40. for the best age.
Would you like to offer a moment of creativity?
Do you want to go fishing together with others?
Would you like to offer a yoga class?
Do you feel like making the world a little happier?
You can focus on creativity. We take over the "non-creative" part for you. How it works