March - Events for the best years of life
Brewing beer, playing Bingo, art nouveau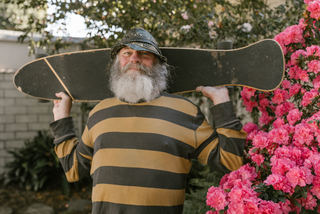 Today we are sharing some very special ideas for March with you, going back to traditional crafts, traditional game night and back to the romance of Art Nouveau. Be inspired by the wonderful moments we can share together

If you can brew beer, how about an afternoon for customers aged 40-59?
Drinking beer is easy, it also works routinely, quite incidentally. It also helps with frustration. Brewing beer is the complete opposite. Brewing beer is a pleasure, a small science that offers plenty of room for shop talk. It fills people with pride when the first beer is finished and, after a little storage, is ready to drink. That's when the very small glasses are taken out of the cupboard. A bottle is divided among many people and the beer is enjoyed like an aperitif. A round of shop talk about the aromas, the malt content, the head …. A wonderful togetherness. Room for enjoyment and perhaps the start of one of a new hobby.
If you want to organise a great evening for 60-75 year olds
Are you an expert on Art Nouveau? Why not for everyone over 70 …
Do you want to offer an ?
Create an account. Become provider. Share your talent. Offer an . Experience together.